Contact: Manuela Meske-Schubert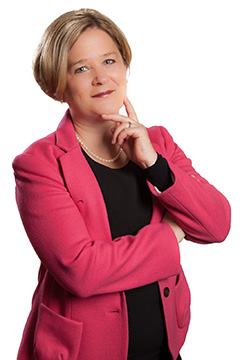 Systemic. Intercultural. Binding.

Your goals can only be reached with full commitment. That is my conviction. Passionate commitment and a keen sense of what is necessary and feasible characterise me. This has been the basis of my success for more than 16 years, from which you as the client benefit today.
Having gathered experience in various fields of HR in the Volkswagen group, including 10 years as an executive manager in various countries, and a number of additional qualifications, I founded Consilianova in 2014.
I always focus on the
persons
with all their facets, as individuals or in a team, and their involvement in the organisation and its change processes. I see individuals with their very own personalities, and the context in which the person acts. I am always aware of the diversity of views and the contribution every individual person can make to complete the big picture.
Internationality
is my constant companion, and working in and with
intercultural teams
means personal enrichment for me:
International managerial experience in international HR management, HR strategy, and innovative HR projects and marketing
Experience with establishing international branches
Main focuses for international work: Southern and Eastern Europe, China, Mexico
Systemic consultant for organisational development and change management
Systemic coach
As your first contact at Consilianova, I provide advice with commitment and common sense. My goal is for you to achieve the success you want – pragmatic, goal-oriented, and sustainable.